WMH Management Team
William is the president of WMH with over 33 years of experience in project management and coordination of large infrastructure engineering projects. Before joining WMH, William was Senior Vice President and Western Regional Transportation Manager with URS Corporation. His expertise in managing large multi-facetted design teams has resulted in the successful completion of over $1.5 billion in infrastructure projects for virtually all transportation modes: highways; light and heavy rail; automated guideway; and bus systems. In his previous capacity as Integration Manager of corporate development for mergers and acquisitions with Parsons Brinckerhoff, he was responsible for integrating new acquisition, which involved the reorganization of the company's overall operational function and management structure.
As president, William reviews all significant financial decisions and commitments made by the firm, including acquisitions, new initiatives, operating budgets, capital commitments, credit obligations, and investments. He holds M.S. and B.S. Civil Engineering degrees from the Ohio State University and holds a Professional Engineer license in California and Ohio.
William is an active member of the San Francisco Bay Area civil engineering community and was president of the Santa Clara Chapter of American Council of Engineering Companies (ACEC), he is a board member of Silicon Valley Chamber of Commerce and closely affiliated with the Silicon Valley Engineering Council (SVEC), Rotary International, American Society of Civil Engineers (ASCE), American Public Works Association (APWA), National Society of Professional Engineers (NSPE), and American Public Transit Association (APTA).
Tim is a cofounder, vice president and senior project manager with WMH and has over 36 years of experience on a broad range of transportation projects in local, national, and international settings. Before joining WMH, he was a vice president and transportation group manager with URS Corporation.
Tim is a "hands-on" project manager with a proven record of success in all facets of project development in a variety of geographic settings from the early planning phases through to construction completion.
Tim's effective management and technical expertise has earned the confidence and respect of the broad array of clients he has served including Caltrans, VTA, CCTA, ACTIA, ACCMA, BATA, TAMC, SBTCOG, SCVWD, and the Cities of San Jose, Campbell, and San Ramon. Many of these projects include repeat work with clients. He has been involved in the design and management of over 30 major Caltrans highway projects over the past 28 years, and has received several prestigious awards during his career - most recently the 2008 Tranny Award for "Project of the Year" as Project Manager of the toll plaza improvements for the new Benicia-Martinez Bridge Project in Benicia, California, and the 2007 Tranny Award for "Freeway Interchange of the Year" as Project Manager of the I-880/Coleman Avenue Interchange Project in San Jose, California.
Tim holds a B.S. Civil Engineering degree from Heriot-Watt University, Edinburgh, Scotland and has held a California P.E. license since 1993.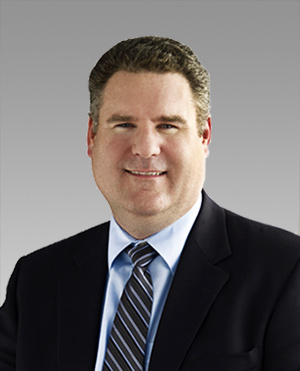 Sean is a vice president and senior project manager with WMH and has over 28 years of technical and management experience on high profile transportation projects, including serving as a Design Branch Manager for Caltrans for over nine years. He is an effective communicator and skilled team-builder, and able to focus multi-disciplinary groups with varied backgrounds in order to successfully meet the expected project outcome and schedule.
Sean has managed project for multiple Caltrans districts through 'brokering' agreements, as well as with the VTA, TAM, BATA, ACTIA and several city and county agencies. His technical expertise is deeply respected by his clients and coworkers, and includes all aspects of transportation engineering, thereby enabling him to focus on project specifics while keeping the overall project on track. Sean received several "superior accomplishment" awards while working for Caltrans including successful delivery of "Tiger Team" rehabilitation projects and Statewide implementation of QA/QC procedures. Sean holds a B.S. Civil Engineering degree from California State University of Chico and has held a California PE license since 1993.
Dave Dickinson , PE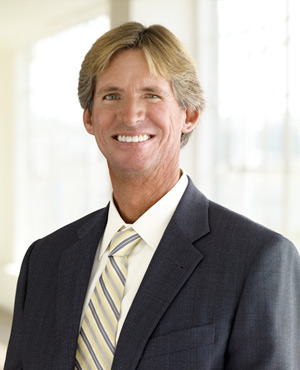 Mr. Dickinson is a senior project manager with WMH Corporation. He has 29 years of technical and management experience on high profile transportation projects throughout California. Dave has delivered a broad range of projects including highways, interchanges, multi-modal transit stations, major arterials, local roads and mitigation sites - through all phases of the project life cycle. He has an exceptional ability to develop solutions to complex transportation issues. He is thoroughly familiar with Caltrans design processes, having been involved in numerous state highway projects as a consultant and as a Caltrans District 4 employee for 10 years. Dave has managed projects that require extensive coordination with local agencies, utility companies, community groups, private property owners, developers, and jurisdictional agencies.
Ben Razeghi , PE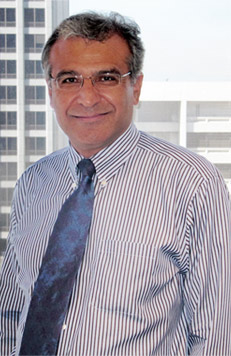 Ben is a senior design manager with WMH Corporation. He has over 31 years of experience on a broad range of transportation projects for public works and private development. Before joining WMH he served as Project Manager and Project Engineer with URS Corporation. Ben has successfully completed numerous transportation projects for state, federal, and local agencies throughout California. He has extensive experience in managing, planning, and contract preparation for highway, interchange and roadway projects for state and local agencies in a wide range of geographic and environmental settings. Ben has a comprehensive understanding of the transportation industry and has the capabilities to meet the technical and managerial challenges encountered on a broad range of infrastructure projects.
Ben is a licensed civil engineer in California and holds a Bachelor of Science in Civil Engineering from the University of Detroit, Michigan, and a Master of Science in Civil Engineering from Wayne State University, Michigan.